Several Indiana Grown members are highlighted in this article about Pumpkin Patches in Indiana!  Click on this link for the full list.
Pumpkin pickers, rest assured; the Hoosier state has got you covered.
From pumpkin pie to jack-o'-lanterns, the pumpkin is a worldwide symbol for fall. With an array of uses, pumpkins are a staple no matter whether you bake them, paint them, smash them, or even launch them from a homemade cannon (obligatory warning: please don't try this at home). Peruse these plentiful patches for the perfect pumpkin this autumn and celebrate fall with colorful cucurbits.
The pumpkin patches highlighted in the article who are members of Indiana Grown:
Landess Farm in Daleville, IN
A pass to Landess Farm in Daleville, Indiana includes a small pumpkin from the beautiful pumpkin patch, a hayride, and unlimited passes through the corn maze. Select your pumpkin, enjoy the changing colors and the crisp October air, and conquer the maze. You can also take home farm fresh produce, beautiful fall mums and more, so make sure to add it to your agenda if you are in the area.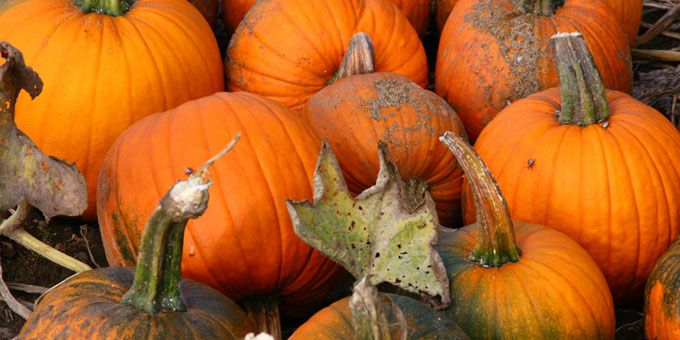 Photo courtesy of liz west / CC BY 2.0 cropped
Cornucopia Farm in Scottsburg, IN
From Atlantic Giants to Jack-be-Quicks, ninety varieties of pumpkins call Cornucopia Farm in Scottsburg, Indiana home. You can even purchase a pink pumpkin to support and raise money for the American Cancer Society Relay for Life and the Pink Pumpkin Patch Foundation which aids in the fight against breast cancer. Select your pumpkin or gourd and peruse the carts filled with mums, straw, and more; and make sure to have a great time at other attractions like the corn maze, soybean maze, and the petting farm.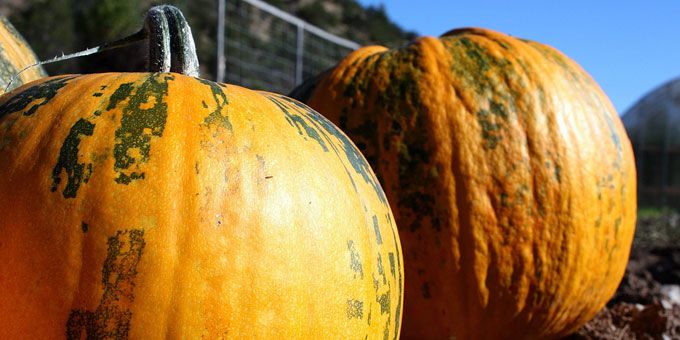 Photo courtesy of timlewisnm / CC BY-SA 2.0 cropped
Huber's Orchard & Winery in Borden, IN
Hop on the wagon at Huber's Orchard & Winery in Borden, Indiana for a great selection of pumpkins in the patch. Not only can you select your pumpkin, you can also pick as many juicy apples as you can carry along with you. Before heading out, check out the Family Farm Park with pedal karts, a rope maze, and mountain slides.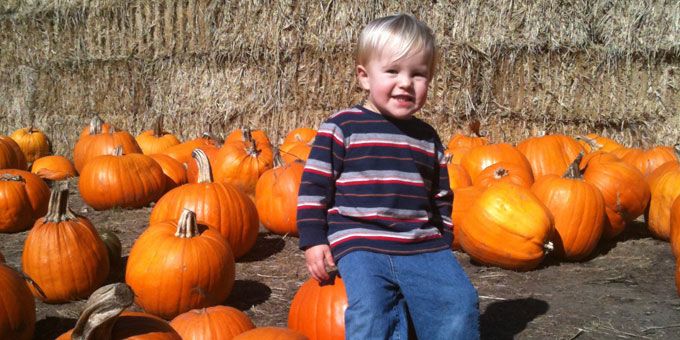 Photo courtesy of fredsharples / CC BY 2.0 cropped